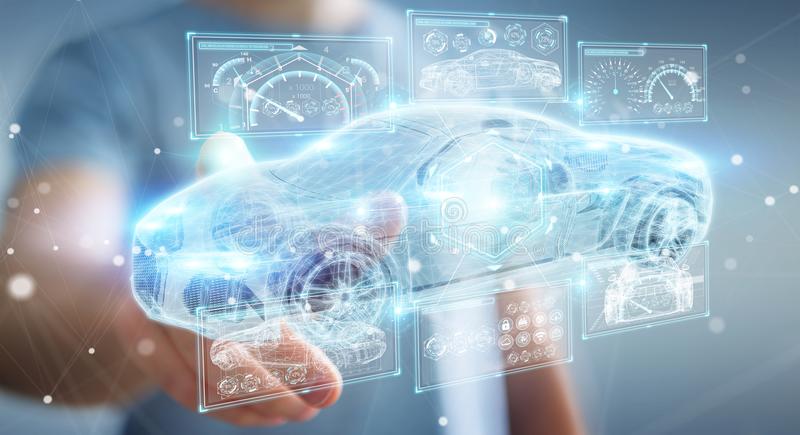 05 Abr

The Upcoming Fasteners/Los Fasteners del Futuro

THE UPCOMING FASTENERS

The automotive industry is currently undergoing huge changes, with the introduction of electric vehicles to mainstream buyers and the revolution of the personal transport concept.

Nonetheless, with every major leap forward in the industry, there are advancements in the production and design of automotive fasteners, since those small -but crucial- components are what holds the vehicles together.

While we are fascinated by the cars of the future, they would not be possible without the automotive fasteners of the future…

NEW DESIGNS

The automotive fasteners industry is constantly developing and introducing new designs and solutions. With the introduction of electric and hybrid models, the engineering approach changes, and we are facing different types of construction processes, parts and modern materials. By eliminating the whole internal combustion engine with all of its components and pieces, electric vehicles developed the need for a different type of fastener.

The fastener industry has already created several new designs which we can expect to be a standard for the industry soon. Fasteners like lock bolts, blind bolts or wire threaded inserts are all designed to offer better safety, durability and to withstand a higher load.

NEW MATERIALS

Given that electric cars have a significant weight problem due to bulky batteries, one of the imperatives of future fasteners is new materials that would be lighter than the existing ones. Since the average car has several thousand fasteners, saving just 0.1 on each one would result in considerable saving in the finished product. That is why fastener engineers are focused on the further development of steel and aluminium alloys for heavy-duty components as well as engineering new types of plastic.

Get in touch with us to discuss YOUR automotive fastener requirements.

LOS FASTENERS DEL FUTURO

El sector de la automoción está experimentando grandes cambios, con la llegada de los vehículos eléctricos al alcance de todos y la revolución del concepto de transporte personal.

Sin embargo, con cada paso importante en la industria, también hay grandes avances en la producción y el diseño de las fijaciones para la automoción, ya que esos pequeños -pero cruciales- componentes son lo que mantienen el vehículo unido.

Quedamos fascinados por los coches del futuro, pero no serian posibles sin los fasteners del futuro.

NUEVOS DISEÑOS

La industria de las fijaciones esta en constante desarrollo y presentando nuevos diseños y soluciones. Con la entrada de los modelos híbridos y eléctricos el enfoque de ingeniería cambia, y nos enfrentamos a distintos tipos de procesos productivos, partes y materiales modernos. Al eliminar el sistema interno de combustión y todos sus componentes y piezas, los vehículos eléctricos han creado la necesidad de un nuevo tipo de fijaciones.

La industria de los elementos de fijación ya ha creado varios diseños nuevos con los que podemos esperar que se conviertan un estándar para la industria pronto. Fijaciones como los pernos de bloqueo, pernos de anclaje o los insertos de rosca de alambre están todos diseñados para ofrecer mayor seguridad, durabilidad, y soportar una mayor carga.

NUEVOS MATERIALES

Dado que los coches eléctricos presentar un problema significante debido al volumen de las baterías, uno de las prioridades de los fasteners del futuro es encontrar materiales más ligeros que los existentes. Considerando que el coche estándar tiene miles de fijaciones, ahorrar aun sea 0.1 gramos en cada uno resultaría en importantes ahorros en el producto acabado. Es por este motivo que la ingeniería se centra en el desarrollo de aleaciones de acero y aluminio que permitan aligerar peso a la vez que ofrecer una gran resistencia.

Contacta con nosotros para hacer tu consulta sobre las fijaciones que necesites.